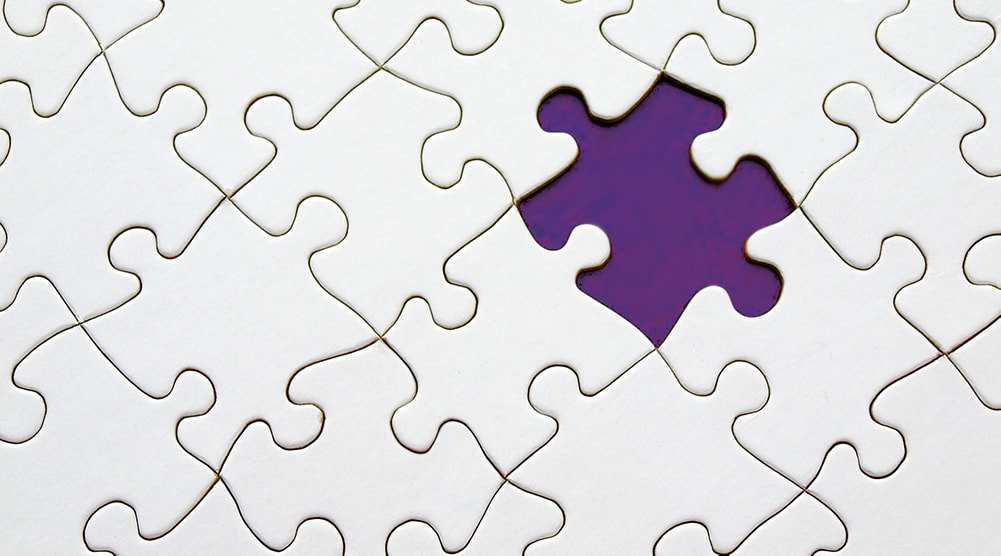 Instructional
---
It's 6 a.m. — do you know where your first patient's chart is? Did Dr. Take-it-Home leave it there? Thankfully, no. While you wait for him to get the chart — or (shudder) charts— out of his car, you realize you haven't done a final supply check before the Operating Rooms start humming. But when are you going to have time to do that?
If any of this sounds familiar, you're not alone. To cut through the chaos, half of ASCs have opted to digitize their patient charts, and have added some automation to their business practices. Yet as soon as they cobble together an automated solution to their charting and reporting problems, new challenges occur. The inventory module won't allow for partial orders. Or the digital chart has fields in it that no one uses, but still must be bypassed manually each time the chart is accessed.
For ASCs, there's a right way and a wrong way to go digital. Here's four pitfalls to avoid as you move down the digital transformation highway.
Pitfall #1: Going Piecemeal
Digital transformation for some ASCs is a toe-in-the-water transaction: they might digitize scheduling, but still chart on paper. Or they might scan their paper charts yet keep quality initiatives on a paper chart. Or they have a billing system that doesn't even connect to the payment processing system. That's too many vendors to manage, as well as too much toggling amongst various surgery center software products – never mind the time wasted from working in software silos.
The hesitancy to go all-in is understandable; adding an EMR is a significant investment for ASCs. But the exponential growth in the complexity of your ASC business increases the pressure to adopt more comprehensive solutions. More procedures, quality requirements, and an increased emphasis on patient satisfaction are pushing more ASCs to bring EHR and practice management software together into a full Platform as a Service (PaaS) solution.
Pitfall #2: ASC Reporting that Requires Too Many Workarounds
You should be spending your time using, not gathering the information needed for ASC reporting. Just as EHRs in the hospital setting are coming under fire by mutinous clinicians frustrated by the number of shortcuts and workarounds needed to get through their day, ASCs wrestle with software products that don't take them where they need to go. As we mentioned in our ASCA recap, reporting requires too much time, and too much unnecessary work. With an average of 30 monthly reports to generate, and 4 hours a week spent compiling them, most ASC administrators wrestle with data that doesn't cleanly export to Excel: the data on the spreadsheet isn't what's shown on the screen, requiring time-consuming manipulations to align the two. This is especially true in areas such as anesthesia quality reporting. How many times have you cursed the lack of drill down capability when the data just isn't adding up?
Pitfall #3: Biting Off More Than You Can Chew
Yes, more complete solutions are required, and they are an investment that yields value over time. But time is in short supply for most ASCs. If the ASC platform you adopted fails to live up to expectations, getting out of the contract shouldn't be a teeth pulling exercise. Avoid contracts that lock you into sub-par software for years at a time and look for flexible contracts that allow you to compete in a tight surgery market.
Pitfall #4: Sketchy Client Support
The onboarding experience was great. You and your staff got plenty of training at the go-live. But today, your software vendor seems to drop you like a hot rock until it's time to stroke a check for their newest upgrade. While any new vendor relationship has its ups and downs, savvy center administrators will ask in-depth questions about client support: "What do they mean by 'client-centered'?" "Can I get a real human on the phone at 6AM?" "How do you handle software updates for enterprise clients?" Making sure your vendor has your back at all times is essential for effective transition to digital practice management.
Moving into the 21st Century
ASC's face pressure from competition, regulators, and an ever-changing market. All this is aside from running a modern business. Like any other 21st century entity, ASCs need to leverage technology to improve efficiency and quality, and make their work easier. More free time, more revenue, more quality control, more compliance and more satisfied patients await. To get there, successful ASCs invest the required time and energy to drill down on the problems they want the technology to solve, and how well the platform or software solves it.
The Simplify ASC platform has all the tools you need today, plus some you've wished for. Flexible scheduling, true perpetual inventory, a full claims management system with multi-tiered claims scrubbing — and you're not going to believe the reporting capabilities. It's the modern system you've got to see to believe, designed to simplify your life, and make you love the way you work.