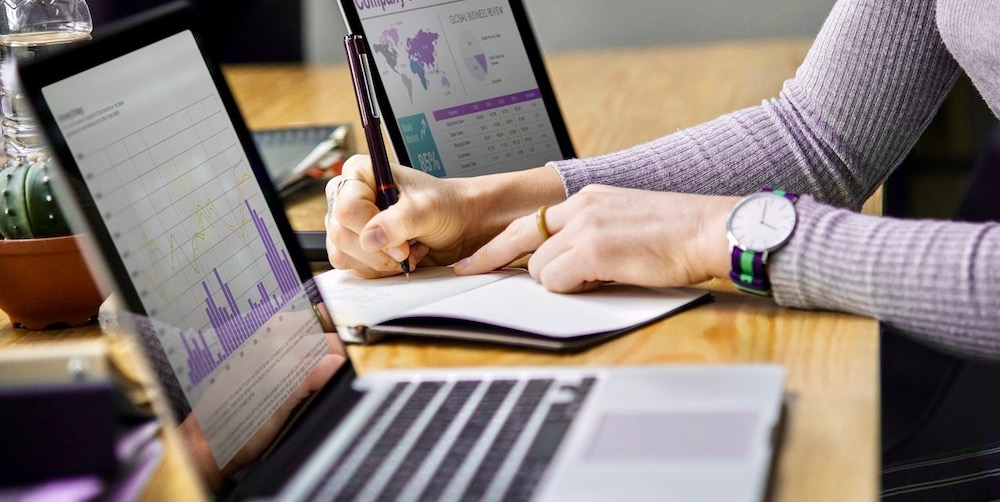 Educational / Industry
---
Claims management keeps the wheels turning in any ASC. Without prompt and "clean" claims, no one gets paid, and no one is happy. Yet ASC coding and billing is likely the most complex part of any surgery center's business operations. To get paid faster, and in full, it helps to know the latest developments in ASC claims management. Here are some of today's tips and trends we think you should know about.

Trends to Watch in 2019
1. AMA Changes CPT Codes and Descriptors
The American Medical Association changes to its Current Procedural Terminology (CPT) code set recently went into effect. Though they did so for good reason — scientific and technological advances for things like remote patient monitoring — adapting to the 335 CPT code changes that apply to ASCs will put any ASC claims manager through their paces.
2. CMS Final Rule
And speaking of code changes… Late last year, the Centers for Medicare and Medicaid Services published its ASC Payment System Final Rule and Outpatient Prospective Payment System, which expanded the number of ASC cardiac catheterization procedures covered by CMS. As one law firm noted, this could be a signal that CMS is ready to add more complicated procedures to its list of covered ASC services. ASC claims management workflows need to reflect the addition of these 17 procedures.
3. Patient pay models
Given the rise of high deductible health plans, patient pay mechanisms have a direct impact on an ASC's bottom line.
According to the Centers for Disease Control and Prevention, 46 percent of US adults with private health insurance are enrolled in a high deductible health plan ($1300+ for individual, $2,600+ for families). However, 6 in 10 Americans don't have $500 in savings, according to Bankrate. Still, patients want to pay their bills. A recent survey of 2,800 hospital patients found that 90 percent wanted to pay their portion of the bill, and 44 percent chose a payment plan to do so.
It's no different with ASC patients. Prior to surgery, ASCs should provide patients with financial counseling that gives them a list of available payment options. Doing so on the front end goes a long way towards avoiding revenue leaks on the back end.
4. Veterans Affairs Mission Act
Last year, Congress enacted legislation to ensure veterans have access to ASCs with a more reliable claims reimbursement process. Previously, non-VA providers like the 5,600 Medicare-certified ASCs had a tough time getting timely reimbursement for veteran's care. The new reimbursement procedures become effective later this year, which should improve the often "untenable wait times" ASCs have encountered when caring for veterans, according to William Prentice, chief executive officer of the Ambulatory Surgery Center Association (ASCA).
ASC Management Tips to Help Your Work Better
Watch Out for These Common ASC Coding Errors
Read the entire operative report before coding a procedure. Because there's often a difference between scheduled services and the actual procedure performed, it's a good idea to wait for the actual surgical report before submitting a claim.
Under-coding for orthopedic and podiatry procedures happens frequently. Because the procedures are often complex and incur multiple billing procedures within a single surgical encounter, it's important to capture all the billable components.
Not coding for billable supplies or equipment Inventory is a big driver of ASC costs. Making sure to bill all supplies and equipment that can be is an important part of hitting revenue targets.
Bundled Payments
The cost savings associated with moving many previously inpatient procedures to an ASC setting is well documented. As such, ASCs are well suited for wider adoption of bundled payment models. With bundled payments, insurers prospectively (pay providers a fixed, upfront fee for all services, with the provider held responsible for any overages incurred later), or retrospectively pay providers. Under the more widely adopted retrospective model, insurer and provider agree on a target price, then compare it to the actual cost of the procedure. Adjustments are made depending on whether or not the target price is reached.
Bundled payments help patients avoid the co-pays and deductibles of fee-for-service models, and act as an incentive for patients to choose surgery centers. Still, ASCs have been slow to adopt bundled payments. Last year, they represented only 30 percent of industry-wide payments by Medicare. With an increasing emphasis on value-based care, ASCs would be well served to take another look at bundled payments.
If providing the best patient care is the foundation of every ASC, getting prompt and fair payment for that care is the foundation of every profitable ASC. Simplify's ASC claims management brings everything from billing and collection to coding and documentation into one place, and an intelligent connection to the clearinghouse that scrubs, sends, and auto-posts claims information more efficiently than any other system on the market. Your ability to submit clean claims and get paid on time increases substantially.
Learn more today.