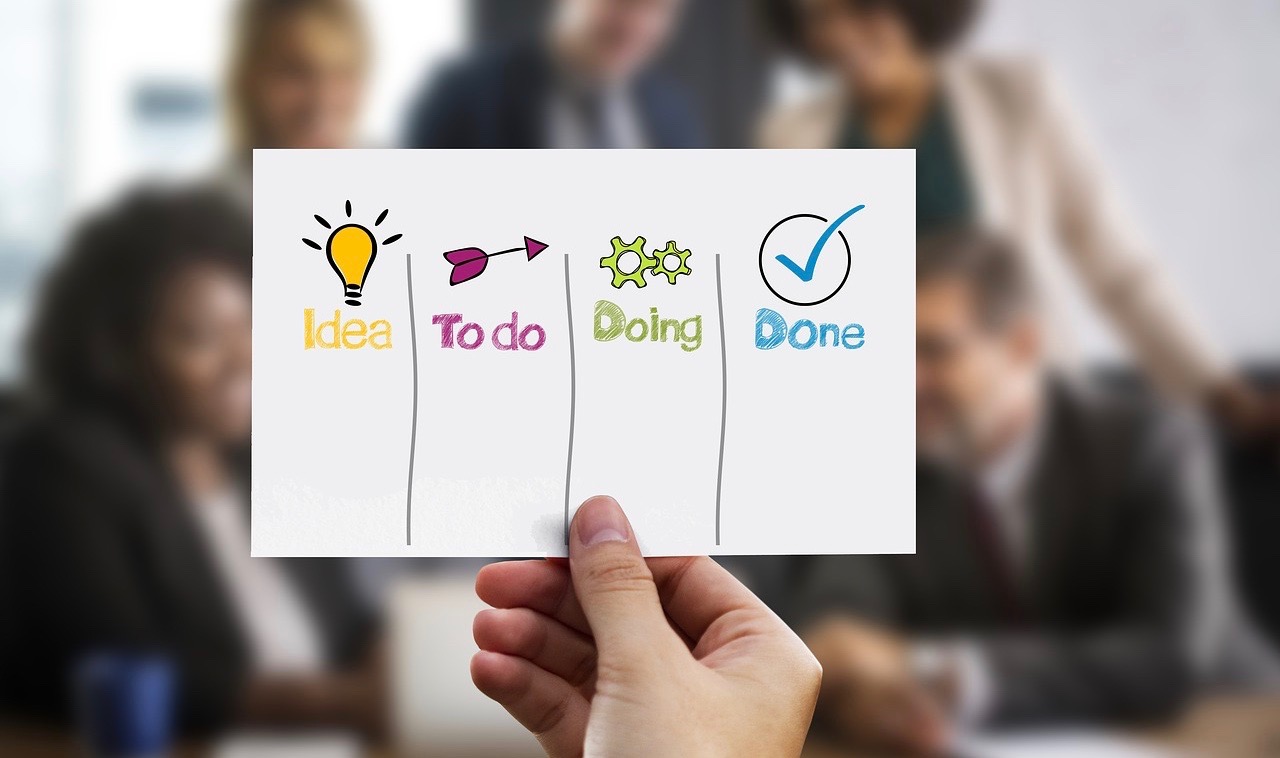 Educational / Industry
---
Congratulations! You've just begun working as a surgery center administrator. You worked hard to get to this day. The right offer came along, and you're ready to expand your skills and take on a new challenge. Now what? Your new role will require some new habits and to sustain a few of the existing ones. With apologies to the late Stephen Covey's widely celebrated 7 Habits management book, here's our guide to the 10 habits of highly effective surgery center administrators.
1. Read Appendix L from cover to cover
Even if you're not a CMS-certified center, the regulations inside Appendix L of the Centers for Medicare and Medicaid Services State Operations Manual, "Guide for Surveyors: Ambulatory Surgery Centers", has valuable guidelines to help you understand the nature and scope of your job. There are likely state and accreditation guidelines you should also be familiar with, such as Joint Commission and Accreditation Association for Ambulatory Health Care. In addition to Appendix L, download the Appendix Z regulation set as well. Both of these are also available via ASCA's website. Download these, print them out, and get to know them thoroughly.
2. Understand the Benefits of Accreditation, and Pursue Them
Whether it's Joint Commission, an Advanced Orthopedic Certification from the AAAHC, ASC Joint Replacement certification, or one of the many others, it's your best leverage in negotiating payer contracts and elevates your center from other options available to patients.
3. Realize That Scheduling Requires Continuous Improvement
Speed is everything in an ASC. Getting as many patients through the door as safely and effectively as possible requires a certain level of wizardry when it comes to effective scheduling. It touches all aspects of center operations, and requires constant review to optimize resources and minimize downtime. To maintain this posture of constant scheduling improvement, effective administrators abandon the Excel spreadsheet and instead embrace technology to automate and smooth all aspects of the scheduling function: block scheduling, customized reporting, scheduler communication, and more.
4. Monitor Supply Chain Like a Hawk
The average ASC racks up $1.5 million annually in operating expenses. Of that, $464,000 is spent on drugs and medical supplies. Just as they remain vigilant with optimized scheduling, effective administrators use every tool at their disposal to keep supply chain expenses in check. Inventory management software enables real-time tracking of every single item, generates analytics such as tier optimization; and supplies much-needed visibility into the process.
5. Know What You Don't Know
There's so much to learn and so much to monitor as an ASC administrator. You can't figure it out all at once. Admit what you don't know, and get the clarity you need to determine:
What you need to learn right away
What can be delegated to others to learn
What can be set aside for later exploration
The Eisenhower decision making matrix is especially helpful here. The general and two-term US President developed the Urgent-Important Matrix to prioritize tasks and gain control over the day.
6. Have a Sense of Direction
"I don't know where I'm going, but I'm on my way," wrote the poet Carl Sandburg. Though it's tempting to simply respond to the latest crisis or opportunity, successful leaders always have a destination in mind, and lead towards it. Sounds obvious, right? The reality is often difficult — especially when the breakneck pace of a surgery center makes it easy to be distracted by competing priorities. Don't execute against anyone else's plan; clearly plot how you want to achieve your results, and learn how to motivate and engage your team to get there.
7. Elevate Meeting Management to An Art Form
Meetings can be the bane of any administrator's existence, yet running a meeting with skill is the ultimate internal benchmark for management success. Whether it's a short staff meeting or comprehensive board retreat, develop your agenda, stay on topic and respect everyone's schedule by beginning and ending the meeting on time. One tactic an experienced administrator uses is to pause the meeting with 10 minutes left on the schedule. He asks attendees if they are confident the meeting will end on time with all issues addressed. If not, he polls again to determine if all are willing to exceed the allotted time, or if another meeting needs to be scheduled to finalize the matters at hand.
8. Put Staff First
Despite being a big part of the Certified Administrator Surgery Center (CASC) exam, most administrators have had little or no formal training with employee management. While competitive salary and benefits are a big part of building a strong team, building a culture of trust and respect is critical for any administrator's success. Treat employees fairly and never miss an opportunity to show how much you value their contributions.
9. ABR - Always Be Recruiting
No matter how positive of a work environment you establish, staff turnover is a harsh reality at ASCs, where nursing and support staff have lots of options when it comes to where they want to work. Partner with a reliable recruiter, and make sure your job placement ads are reaching the right people. For recruiting surgeons, LinkedIn and surgery-related publications might make the most sense; for nurses and other staffing jobs, Indeed, and even Craigslist have proven effective for recruitment.
10. Trust Yourself
This is not going to be an overnight process. Becoming a successful ASC administrator takes a willingness to learn, an ever-constant push to refine and improve processes, and a readiness to celebrate victory as well as admit failure. Remain patient with your own limitations — you'll be an expert in no time!
---
You have what it takes to be a dynamite administrator, but you can't do it all by yourself. That's where we come in. Simplify ASC is the only ASC management system designed specifically for ASCs. It gives you the support you need to successfully manage the entire perioperative continuum—from scheduling to quality reporting—and is backed by 24/7, you-centered customer support.
Learn what it's like to love the way you work.