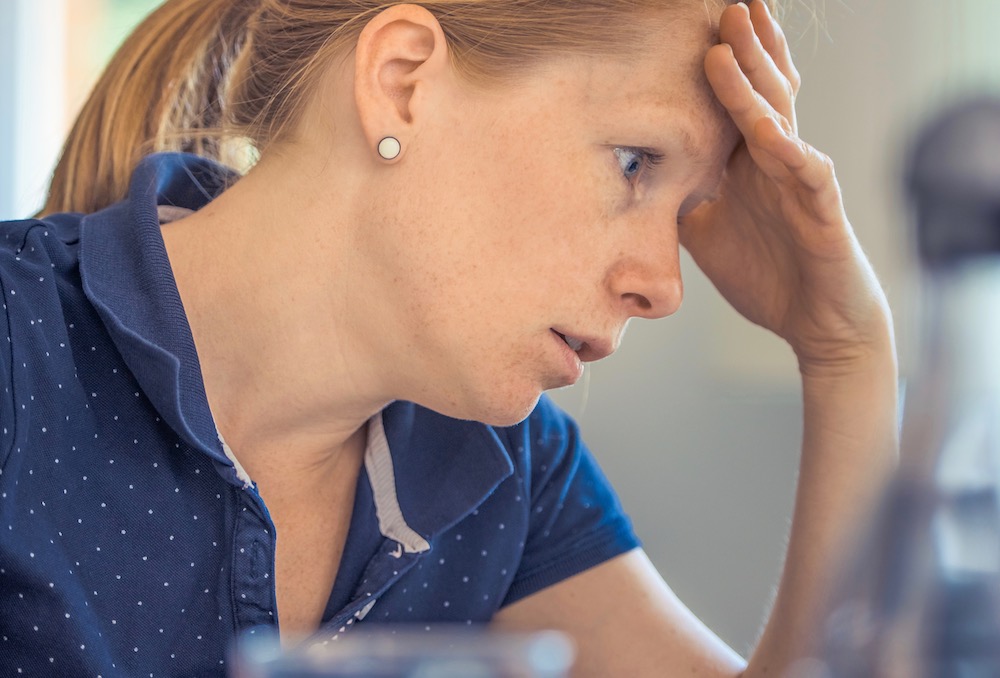 Lifestyle Content
---
The headlines proclaim it from trade media to news magazines, and from research university to family medical clinic: physician burnout is a thing. Harvard's School of Public Health, in a recent report, has declared it a public health crisis. Here's how we got here, and how some physicians and others are responding to the crisis.

Being a Doctor Then vs. Now
Several years ago, two retired physicians met for coffee and reflected on their careers as an OB/GYN and an internist respectively, from roughly 1965 to 2010. Both were in private practices they owned and later sold for a healthy profit. Their careers saw all the benefits of new, lifesaving drugs and medical procedures. Long hours were balanced by adequate compensation. Hospitals and medical practices were largely hierarchical workplaces, with clearly delineated roles and lines of authority. It supported the "buck stops here" identity of the physician as having the final say for patient care. Paperwork was practically nonexistent. A prescription pad, a few notes in a patient's file, and they were on their way to the next patient. Both agreed their retirement came at just the right time.
Today, the landscape has changed dramatically. Many feel overwhelmed with a bureaucratic infrastructure that requires them to spend more time on efforts that have little to do with patient care, and without adequate support. The previously mentioned "golden era" had its flaws — most notably high rates of medical error, and social and racial disparities — but the physician felt valued and supported.
Bureaucracy Takes its Toll on Physicians
According to Medscape's 2018 report on Physician Burnout and Depression, more than half of the report's 15,543 respondents, or 56%, cited "too many bureaucratic tasks (eg charting, paperwork)" as contributing to physician burnout.
Rounding out the top five were:
39% — spending too many hours at work
26% — lack of respect from administrators/employers, colleagues, or staff
24% — insufficient compensation
24% — increasing computerization of practice (EHRs)
Nice Try, Wellness Efforts
Further, the Medscape survey reveals critical care physicians have the highest burnout rates, at 48%, while general surgery is at 43%. To cope, half will exercise, 46% will talk with family members or close friends and 42% will try to get some sleep. The Harvard School of Public Health report recognized the positive impacts of these wellness-driven solutions, as well as recommending improved physician access to mental health treatment. Others advocate for the appointment of a Chief Wellness Officer to focus C-suite attention on the remedy. Yet as the Medscape survey, Harvard report and countless other studies have shown, charting and other bureaucratic tasks remain the biggest driver of physician burnout.
It's the Chart, Stupid
A presidential campaign strategist steered his candidate, then-Governor Bill Clinton, to victory by reminding staffers "It's the economy, stupid." There were other pressing issues at the time, but the economy was the most important. In the same way, efforts to stem physician burnout should directly address the elephant in the room: digital "paperwork" that leaves physicians feeling disconnected, devalued and depleted.
Instead of looking at the patient, they have to pore over his or her digital patient chart, or Electronic Medical Record. According to the Annals of Family Medicine, a recent study found that physicians spent more time working in the EMR than they did spending face-to-face time with patients. An Emergency Room doctor notes the average ER physician will make 4,000 mouse clicks in the course of a single shift. Rather than conform to way they practice medicine, cumbersome, nonintuitive software leaves physicians at the mercy of the way the software wants them to treat patients.
Adding to the tension: over 30% of physicians are older than 60 years, and began practicing medicine well before computers elbowed their way into healthcare. The story is the same for perioperative nurses: 66 percent are over 50 years old, and 20 percent of that group are over 60. In a sense, they are digital immigrants: while most are conversant in digital "language," not everyone is fluent, and the transition raises stress levels.
Fixing Physician Burnout with Better Technology
While no one is advocating a return to a paper-based system, the technology currently in use needs a serious overhaul, and from across the healthcare continuum.
The Harvard Public Health Report Recommends:
Vendors need to improve the usability of EMRs with software that can duplicate the look and flow of the paper forms, while also offering the ease and flexibility of being able to function from a laptop or tablet
Vendors must advance the use of application programming interfaces (APIs) to improve interoperability
Certification standards by the federal government need reform
Physicians and other clinicians need to be more involved in the design, implementation and customization of EMRs
Payers and health organizations must commit to reducing the burden of documentation and measurement placed on physicians
Keeping the Technology Burden Low for ASCs
ASCs are thankfully (for now) not subject to the same burdensome EMR certification requirements for EMRs as hospitals and health systems. But there's still plenty of poorly designed software targeted to ASCs that leaves the end user wishing for something more relevant to their daily experience in the Operating Room, the supply closet or the front desk. They need a center management platform that respects their time and talents and works the way they do, or as digital transformation expert and self-described tech humanist Kate O'Neill describes: "The meaningful design of experiences in physical space now regularly overlaps with the meaningful design of experiences in digital space."
The Simplify ASC management platform is designed with as much thought and care as you give to the design of your surgery center. It has all you need to run a successful surgery center: Clinical Chart, Quality Reporting, and software to run your business operations designed to give you more free time, more revenue, more cases, and more control over your business. We fit your workflow and make your day better. Our system helps deliver new results to help your ASC thrive. Because when you thrive, we thrive too.
Learn what it's like to love the way you work.