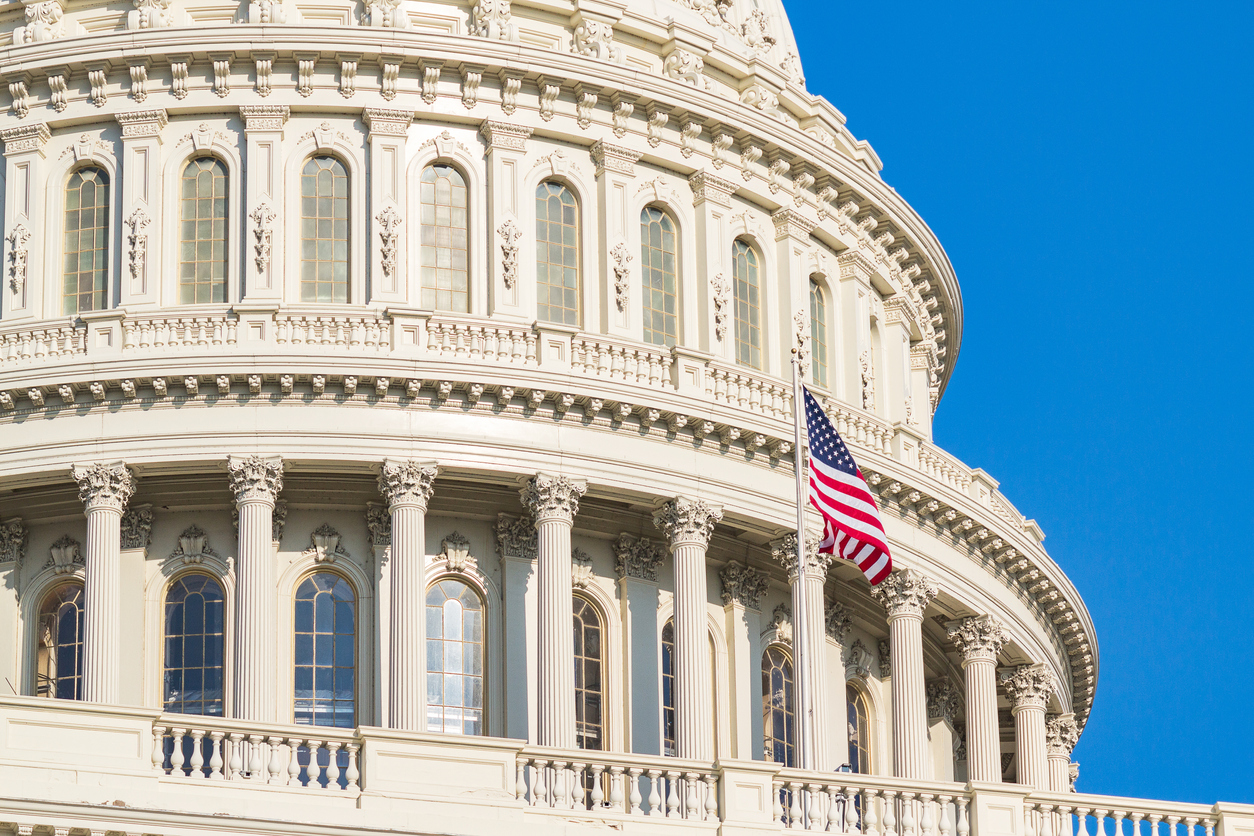 Educational / Industry
---
Back in May of 2020 during the height of a global pandemic, the Office of the National Coordinator for Health Information Technology (ONC) and the Department of Health and Human Services (HHS) published the 21st Century Cures Act: Interoperability, Information Blocking, and the ONC Health IT Certification Program final rule, which implemented certain provisions of the Cures Act designed to "advance interoperability and support the access, exchange, and use of electronic health information." The compliance start date for the Information Blocking provisions addressed in the ruling was originally November 2, 2020 but was subsequently extended to April 5, 2021 due to the ongoing COVID-19 pandemic.
In order to understand how this affects ASCs, let's rewind a bit.
The Cures Act 101
The 21st Century Cures Act was signed on December 13, 2016 by President Obama and is considered to be a lasting part of his legacy. It was broad in scope and addressed many important healthcare needs including:
$4.8 billion in funding to the National Institutes of Health for cancer, genetic and Alzheimer's research
Much needed reforms to the Food and Drug Administration (FDA), along with $500 million in funding in order to bring safe drugs and medical devices to market more quickly and cost effectively
$1 billion in grants to states to address the expanding opioid crisis
Care assistance for Americans suffering from mental illness
Improved electronic health records (EHR) for doctors and patients
The bill, a bipartisan effort, passed through a Republican Senate by a vote of 94 to 5 and was signed into law by a Democratic President. Senate health committee Chairman Lamar Alexander (R-Tenn.) at the time referred to it as "the most important bill of the year."
According to a HIMSS summary of the legislation, "While the bill is largely known to help fund efforts such as precision medicine, it contains some provisions to improve healthcare IT—most notably, in relation to nationwide interoperability and information blocking. Certain sections are focused on "improving quality of care for patients," with interoperability a main concern. It also places strong emphasis on providing patients access to their electronic health information (EHI) that is "easy to understand, secure and updated automatically."
What Is/Isn't Information Blocking?
Per the ONC's Final Rule Policy, "In general, information blocking is a practice by a health IT developer of certified health IT, health information network, health information exchange, or health care provider that, except as required by law or specified by the Secretary of Health and Human Services (HHS) as a reasonable and necessary activity, is likely to interfere with access, exchange, or use of electronic health information (EHI)."
However, it must be noted that there are several exceptions to this practice and as a result of the 21st Century Cures Act final rule, the Secretary of HHS was authorized to identify a set of "reasonable and necessary activities" (eight in total) that do not constitute information blocking. Those generally fall under two main classes:
Exceptions that involve not fulfilling requests to access, exchange, or use EHI:
Preventing Harm Exception
Privacy Exception
Security Exception
Infeasibility Exception
Health IT Performance Exception
Exceptions that involve procedures for fulfilling requests to access, exchange, or use EHI:
Content and Manner Exception
Fees Exception
Licensing Exception
One of the most important exception scenarios for ASCs is regarding the Content and Manner Exception. ASCA states rather well, "This exception would allow an ASC flexibility in fulfilling a request for EHI if the ASC was unable to provide the EHI in the manner requested. For example, an ASC may encounter a situation where a health system or network requests EHI via a certified EHR module. If the ASC does not have a certified EHR module and therefore cannot fulfill the request, the facility will not automatically be found to have engaged in information blocking. ONC has delineated a stepwise approach for determining an alternative manner, such as transferring EHI via a nationally accredited data transfer standard, or, at the very least, an alternative machine-readable format."
ASCA goes on to further clarify, "It is important to note that not meeting the conditions of one of the eight exceptions does not automatically constitute information blocking. It only means that the case will be evaluated individually to determine whether penalties are appropriate."
Penalties
Per Sec. 3022 of the 21st Century Cures Act, Health IT developers of certified health information technology or a health information exchange or network determined to have engaged in information blocking shall be subject to a civil monetary penalty for all such violations identified by the HHS Office of Inspector General (OIG) through a proper investigation, which may not exceed $1,000,000 per violation. The amount of the violation is dependent on several factors outlined in the document.
For more detail view the ONC's Final Rule Information Blocking Exceptions (.pdf) or visit their site for Information Blocking FAQs.
Simple Is Best
In short, both the 21st Century Cures Act and Information Blocking Rule outlined in it are exclusive to users of CEHRT (Certified Electronic Health Technology to the 2015 standards). It must be emphasized that as of this writing, there is not a certification requirement for ASC providers or technology. Simplify ASC's Cyramed EMR is not a certified EHR technology, therefore omitting the providers and us – Simplify ASC as the developer - from the expectations and penalties under this rule.
In terms of a timeline for when CEHRT will be required in the ASC setting, Simplify ASC has been participating in [virtual] ASCA Stakeholders Meetings and Vendor Roundtables with ASCA and the ONC (along with several other ASC-related vendors). Together, we have helped craft letters to the ONC on what a path to certification looks like for ASC technology, as the rule authorizes HHS to approve CEHRT for the ASC setting (the first step). The ONC recognizes the need for a specialized certification due to the unique requirements and workflows in ASCs, and is actively engaged in conversation with all stakeholders as to what the next steps should be. If you have questions, don't hesitate to reach out to us.
At Simplify ASC our goal is to improve the efficiency and profitability of your ASC so you can provide better care – and grow your center. Predictable Cash™ is the only revenue management system that includes all the core services and technology essential to an ASC's success — available from one partner with decades of ASC expertise. Revenue Cycle Services, Patient Engagement Tools, and an Integrated Software Platform that comes with one of the industry's best digital patient charts (EMRs).
Resources Mentioned