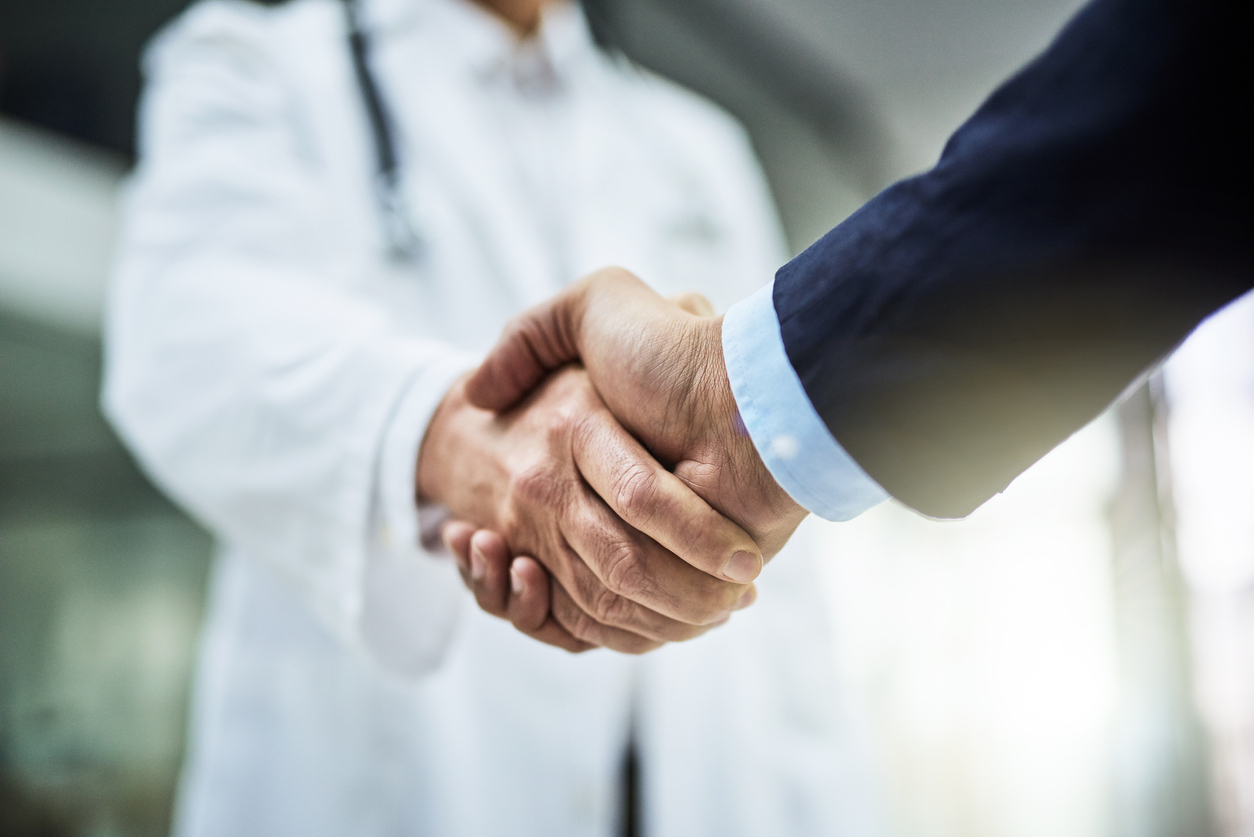 Instructional
---
Choosing to outsource your revenue cycle management (RCM) -- or any other critical part of your workflow for that matter -- is an important decision for any ASC. But how do you ensure that you select the right vendor partner? At Simplify, we encourage centers to consider a range of critical questions when starting an evaluation. Does your partner focus on ASCs? Do they offer efficiency-building resources tailored to your ASC? And will they provide an experienced partnership team that let's you remain in control? Below are our expert tips to help select the best partner to maximize cash flow at your ASC.
Knowledge of the ASC Business
An essential factor in choosing the right partner is finding a group with an explicit focus on outpatient surgery, and expertise working with the same specialties in your facility. This domain expertise translates beyond understanding the patient flow process into the nuances of billing in the ASC environment, like epayer contracts, CPT versus HCPCS code utilization, and fee schedules. According to Becker's Health, doing prep work early, having experienced staff, and being prepared for unexpected situations are characteristics of successful partners. Your partner should be aware of case volume, projected reimbursements, and contracts. This knowledge of your business comes through collaborating with your employees, designing the right solutions, and knowing market best practices. A strong partnership should provide a collaborative, proactive approach to evaluating your processes and how to provide better solutions to make you more profitable. Knowing your business means delivering a complete ASC-specific solution that you can trust to save time and make money.
Efficiency-Building Resources
Building the right efficiencies in your ASC is another critical component in any solution or partnership. An experienced partner understands how to work with clearinghouses, payers, other tech vendors, and patients. Most importantly, a great partner will understand you and how to relieve your pain points. With a concerted effort on improving efficiency in the revenue cycle and optimizing reimbursements, you can position your ASC for long-term profitability. For maximum results, the revenue cycle must be integrated throughout the entire ASC, and the right partner for your center will deliver a comprehensive approach.
Creating the appropriate efficiencies requires daily precision and commitment to following an agreed-upon process. Your partner should work with you to develop, document, and train the workflow for each step of the revenue cycle to ensure all stakeholders have a common understanding of what is expected. These procedures should include, but are not limited to, insurance and prior authorization verification, benefit verification, quality assurance, and patient collections and follow-up with patients and third-parties. If all of these key points coincide with your partner's promises and capabilities, you are choosing the right one.
Another key area for building efficiencies is
identifying a practice management (PM) system that helps streamline workflows and processes. Having the right software installed at your center will produce fewer errors and delays throughout your day. A quality practice management system will allow you to take advantage of useful features to atomize processes for scheduling and billing. For example, Simplify's practice management system determines claim errors and identifies any delayed payments which in the end produces a more efficient revenue cycle. A practice management system should be comprised of scheduling and registration, a digital patient charting system (EHR/EMR), claim management, and inventory management with easy implementation and excellent customer support. Technology should make your job easier, not harder.
Team of Experts Who Allow You to Retain Control
We understand that perceived loss of control is one of the biggest concerns centers have when considering whether to outsource their revenue cycle. The success that comes as a result of selecting the right partner is directly related to having an expert-led , world-class team that is capable of collaborating with you while acting as an extension of your team, not a replacement.
For example, if you follow Covey's Seven Tips for a Successful Business Partnership, you should start by:
Creating a shared vision and mission
Identifying and utilizing the strengths of each partner
Making sure needs and expectations are addressed
Setting company and individual goals
The right partner should be committed to quality, client service, and getting results for your business so that you get the insight and control you need to run a more profitable center. A leading ASC solution should meet the specific needs and requirements you have, including transparency, control mechanisms, and an open line of communication. Choosing a partner with decades of this type of expertise will create an advantage for your ASC.
Simplify has been supporting ASCs for more than seventeen (17) years and has a track-record of success with centers large and small. Integrating our PM system, EHR, and RCM services have helped us to develop into who we are today. We're committed to helping ASCs thrive, not just survive. Ultimately, we want you to focus on what you do best: provide the best patient care possible. Count on us!