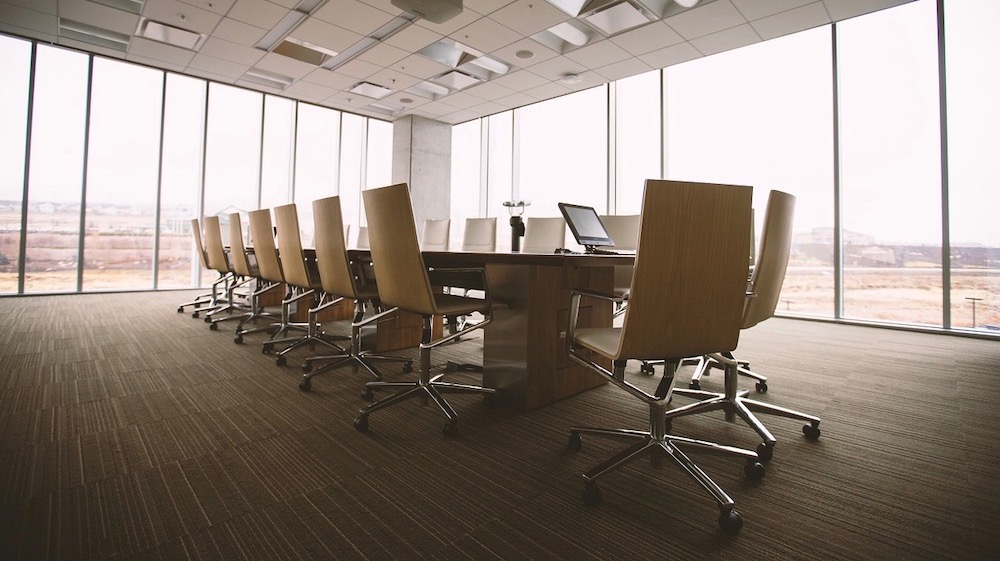 Lifestyle Content
---
Physician and clinician burnout has been a hot topic for some time, but for those who helm executive level responsibilities, the reality of burnout is just as acute. The relentless focus on bottom line results, rising expectations from patients and providers, together with limited resources to help absorb the stress of a C-suite position, conspire to create high turnover at the top. Here's some quick insights into the problem, and how some healthcare executives are addressing it.

Executive Level Turnover Challenges the Culture
Retention remains an issue, according to the B.E. Smith Healthcare Leadership Intelligence Report. One-quarter of the 800 hospital leaders interviewed for the report named access to high quality talent as their leading recruitment challenge. Many — more than 35% of respondents — were considering a job change . When executives were offered an opportunity, many chose not to pursue it. But the 18% who did — or 144 — are evidence of significant flux at the C-suite level. It can accelerate burnout rates for those who remain, and leads to a cascade effect, especially when CEOs leave their perch. Chief financial officers, chief operating officers and chief nursing officers are the most likely to head to the exit following a CEO departure.
Consequently, turnover creates a challenge to the organizational culture. New executives feel pressured to put their own imprint on the organization, and as a result might alter the strategic plan, leading to instability in overall vision and direction.
C-Suite Burnout is Expensive
Burnout-led C-suite turnover not only weakens the culture, it's expensive — as much as 5% of a medical center's annual operating budget, according to one study. There's also the hidden costs of the executive search process, as they take valuable time away from the daily responsibilities of the remaining executives.
'Moral Distress' Moves from the Front Line to the C-Suite
Perhaps most debilitating, the teams that support clinicians are experiencing their own level of what clinicians often refer to as 'Moral Distress'. That's when an individual knows there's a "right" way to do something but "institutional constraints…make it impossible to pursue the correct course of action," as referenced in a HISTalk article.
One IT analyst was emotionally distraught as he worked to help a nurse overcome a documentation issue, only to discover that it highlighted problems in the EHR that contributed to errors in a patient's care. "This isn't the first time he's been in a situation where patients were impacted by system issues, and he's actively pursuing a job outside of healthcare," the story concluded.
The woes of one analyst may not seem as relevant to the C-suite, but 'Moral Distress' highlights the atypical stressors associated with treating patients. The moral distress that causes a valued employee to leave swiftly percolates upward and outward in healthcare organizations.
What Does this Mean for ASCs?
By design, the average ASC has a relatively flattened hierarchy. In exchange for greater autonomy, they may be reluctant to add executive level positions, and instead distribute management responsibilities to existing surgeons and staff. But without the right resources, such as tools to boost efficiency, or appropriate policies and procedures to streamline center operations, feelings of burnout can intensify.
As the industry consolidates, addressing burnout before it starts becomes an even greater priority. Executive leadership at the ASC level has been largely confined to the physician owners and various administrative level staff. But with the top five major ASC companies owning close to 16% of surgery centers nationwide, and many with plans to acquire more, these organizations will require more C-suite level leaders to guide operations. Now is the time for centers to clarify responsibilities and gain the organizational clarity they need to keep executive leadership inspired, engaged, and motivated.
Executive Work/Life Balance Fixes That Stick
Healthcare organizations offer a range of solutions to prevent burnout, such as flexible work schedules and mental health services. Some — 4% of executives surveyed by Witt/Kieffer— even offer a paid sabbatical for executives. How to address it? Of the 343 respondents surveyed, the top three ways to reduce burnout in their current position were:
26% – More efficient work teams
23% – Adjust expectations/deadlines
31% – Other
Away from the office, most listed spending time with family and friends, and spending time engaged in their favorite hobby to forestall career burnout. Options given equal consideration were "stepping away from the phone," and "meditate/pray" in the Witt/Keiffer study.
One healthcare executive, a COO and CNO, created a self-care plan that included time with family, gardening, and going on rounds to treat patients as a means of improving his work/life balance and reconnecting him with why he got into medicine in the first place.
Burned to the Waterline
In sailing terms, a boat "burned to the waterline" is a total loss. Healthcare needs all hands on deck to avoid the hidden and explicit costs of executive burnout. The Simplify ASC management platform is designed to help you navigate the challenges of running a high-performing surgery center. Our ASC-specific platform brings together our well-known digital patient chart with business operation and quality reporting software. It's a complete system with all the tools you need today, and some new tools you've wished for but never had. It's the real deal — a modern single system designed to simplify your life and prepare you for smoother, faster and more profitable sailing ahead.
Ready to Love the way you work?