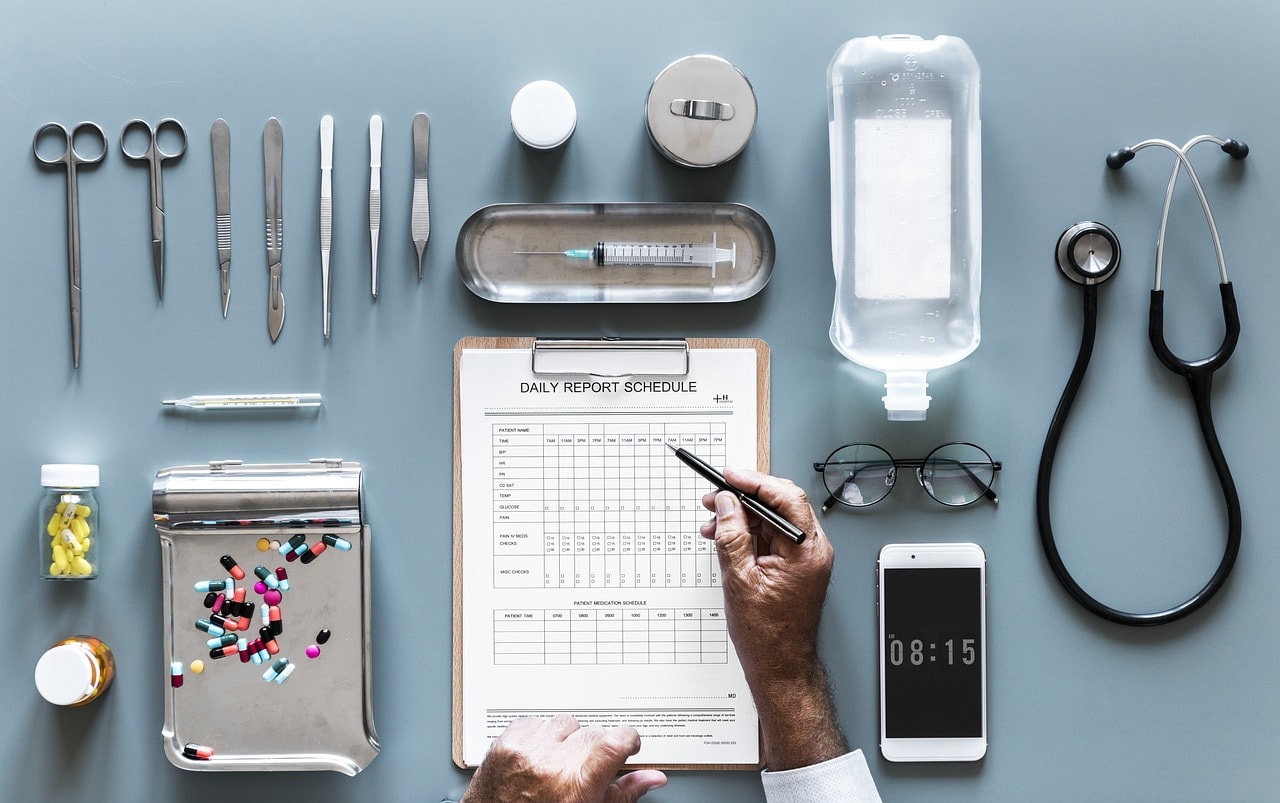 Instructional
---
Most ASCs understand the highly collaborative, interdependent nature of the ASC-anesthesia relationship. ASCs wouldn't get very far without a team of anesthesiologists and Certified Registered Nurse Anesthetists (CRNAs). Anesthesia teams, who spend at least half of their day in ASC settings, realize the value of ASCs for providing efficient, high quality care for procedures that can be conducted outside of a hospital. Here's what ASCs should consider in developing their ASC/Anesthesia playbook.

Understand the Challenges
Legal
The 2012 decision from the US Department of Health and Human Services' (HHS) Office of the Inspector General (OIG) essentially prohibits revenue sharing between anesthesia providers and physician-owned ASCs. The OIG, citing the Anti-Kickback Statute (AKS), drastically narrowed the scope of many joint ventures in place at the time.

To avoid improper ASC-Anesthesia arrangements, some legal experts advise adopting the a) traditional model or b) employment/independent contractor model. Under the traditional model, ASCs bill for the facility and the surgeon's professional fees, and the anesthesia group bills for its professional services. With the employment/independent contractor model, the ASC directly employs or engages with the anesthesiologist as an independent contractor. The anesthesia group gives the ASC its right to bill and collect for professional anesthesia services, and the ASC enrolls in Medicare as a group practice and bills for anesthesia.
The company model is a third arrangement, where the ASC forms a separate entity to hire/retain anesthesia staff, and provide them to the ASC. The anesthesia company bills and collects the professional anesthesia fees, pays the anesthesiologists, and dividends the profits, if any, to the ASC. However, the AKS risks are higher for this model than either the traditional or employment model.
The OIG will continue to look carefully at ASC-anesthesia joint ventures, so both sides should work closely with legal counsel to make sure the business model chosen conforms to the AKS limitations.
Higher Acuity Cases
Inpatient surgery has shrunk from 42% of annual surgeries performed to a projected 2020 level of 36%. With more high-acuity cases making their way to ASCs as a result of regulatory changes, the increase in case volumes present both an opportunity and a challenge. While these should boost revenue, ASC and anesthesia teams need to take steps to understand how this will impact staffing needs and the safety implications of the higher volume and higher acuity cases.
The Best Anesthesia-ASC Teams Have These Things in Common
Shared Patient Selection Guidelines
Determining when a surgical case is appropriate for an ASC is foundational for
the anesthesia-ASC relationship. When is a surgical case appropriate for an ASC and when is it not? For ASC operator and Stanford University anesthesiology professor Richard Novak, MD, the most important factor is the magnitude of the procedure. For patients with multiple health problems, a noninvasive procedure like cataract surgery may be appropriate. There are, or course, exceptions. An elderly woman with shortness of breath, on the other hand, may not be an appropriate candidate for minor foot surgery.
The ASC looks to the anesthesiologist, or anesthesia team, to develop and implement a comprehensive preoperative evaluation for each patient. Their expertise becomes especially important as ASCs expand their participation in the Centers for Medicare and Medicaid Services Bundled Payment Initiative. Having the right patient selection guidelines are pivotal if the ASC is to realize the rewards of participation and avoid the financial penalties associated with a complication and/or related hospital stay.
Maximize the EHR
EMR adoption rates are climbing among ASCs, and that's good news for anesthesia providers. According to Patrick Forrest, MD, chief medical officer for anesthesia provider PhyMed, "An EHR [sic] provides a platform for standardization of preoperative evaluation, risk stratification, clinical guidelines and processes to drive outcomes and patient safety." For enterprise level ASCs, the EMR allows leadership to push out any resulting changes to these processes immediately across multiple locations. Forrest also recommends ASCs leverage the EHR to observe the principles of evidenced based medicine, enhance recovery, improve quality of care and drive patient satisfaction.
Use of Data Analytics
Using data analytics to drill down on every last detail can help improve performance in an ASC. This is where surgical teams, and their anesthesia partner, can get greater insight to make decisions. The surgical team that always takes longer than their peers might benefit from a review of their individual or collective data to drive improvements, such as proactive anesthesia techniques to minimize discharge delay. Alternatively, the Operating Room that has mastered the art of patient throughput leaves a data trail that becomes a blueprint for better performance in other ORs.
Limit Opioid Use, Ask about Marijuana Use
To counter the nation's opioid crisis, effective anesthesia-ASC teams work to reduce or in some cases eliminate the use of opioids in patient care. Preemptive pain protocols using non-opioid medications, begun 48 hours before surgery, then administered the day of surgery and postoperatively, are one route. In addition, effective teams engage patients with effective education about what to expect in terms of pain levels. Care plans stress the value of reducing opioid use and state clearly that post-op prescriptions will be limited. Postoperative pain blocks and non-medication remedies are also part of the picture.
Similarly, surgical teams develop approaches to manage patients who are currently using marijuana or CBD use. With 33 states and the District of Columbia legalizing medicinal use, and 10 states allowing recreational use of marijuana, and CBD legal in all states, ASCs can expect to see a rise in both substances among patients. They have some surprising — and not so surprising — implications for sedation, lowering of blood pressure and heart rate, and increased drowsiness when used with other drugs, and raises the risk of complications. Effective OR teams work with patients to detail his or her marijuana usage, and counsel them to avoid marijuana as far in advance of their surgery as possible.
They Get Political
It's important for ASCs and anesthesia teams to be politically engaged, and to help government representatives recognize the industry's role in exerting powerful downward pressure on controlling surgery costs. From quality and infection control to Medicare reimbursement, the industry has a valuable perspective to share with state and federal lawmakers. Like other players in the healthcare system, ASC operators and anesthesiologists need to make their voices heard. As one ASC anesthesiologist says, "if you're not at the table, you're on the menu."
Making Music in the OR
In a story about the role of music played in the Operating Room, Physician's Weekly noted that classical music is a good compromise for the varying musical tastes represented in the room. Just as greatest classical music comes from a symphony orchestra, where the whole is greater than the sum of its parts, surgery and anesthesia teams must understand the valuable, interdependent role each team member plays in delivering a successful outcome to each surgery.
The Simplify ASC management platform has everything you need to optimize the ASC-anesthesiology relationship. In addition to a Digital Patient Chart to help you realize all the benefits of an EMR without all the hassles, the platform also enables anesthesia billing that alleviates your pain. With Simplify, you can code the surgery and the anesthesia in one place with powerful intelligence and decision support tools to streamline the process. Our anesthesia crosswalk and other billing rules ensure the correct anesthesia code is populated with the appropriate billing methodology.
Start your journey towards a simpler way to run your ASC.