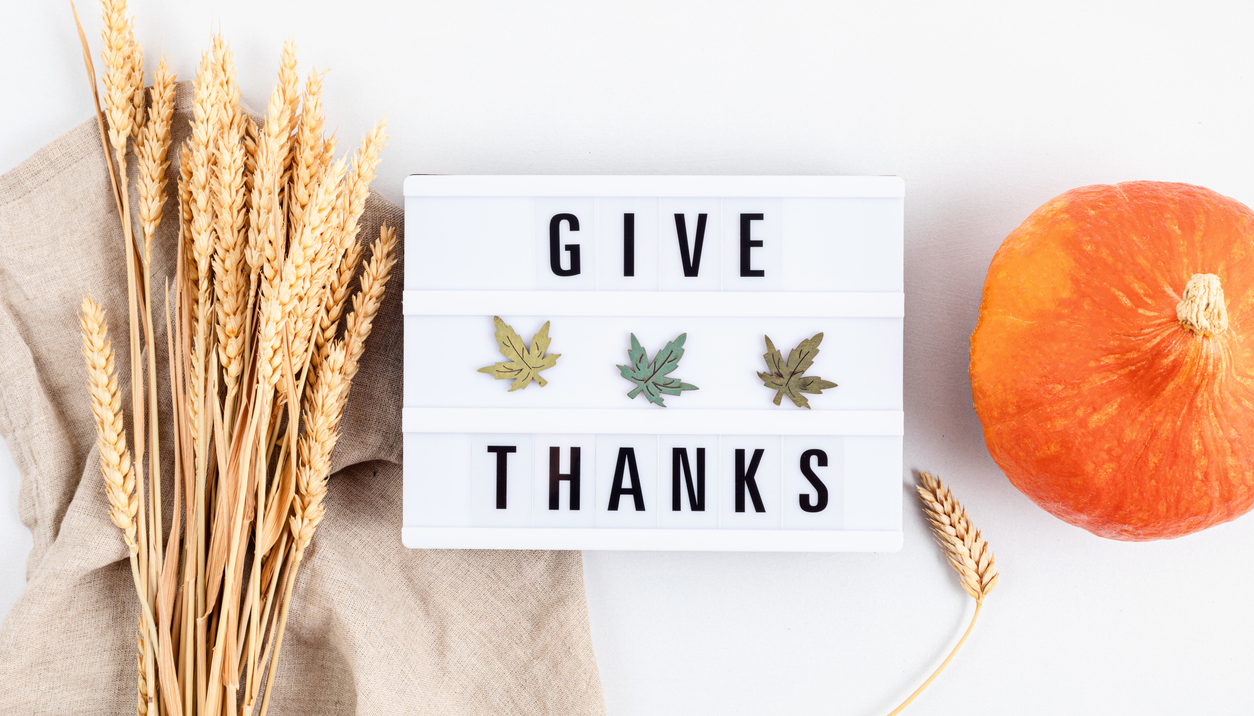 Lifestyle Content
---
Can you believe it is already time for the holiday season? As the end of the year is quickly approaching, let us celebrate milestones and share appreciation for our healthcare workers, especially as we continue the fight against the COVID pandemic. Healthcare professionals are among the most committed and dedicated employees in the workforce today. That is why they should be thanked. So, here are ways to show gratitude to your team and staff - not only during the Thanksgiving season, but also year-round.
Give Back to Your Community
During the season of giving, giving back to your community is a wonderful way to show gratitude to others. Volunteering at a food bank, donating to a worthy cause, and spending time with people who might be alone during the holidays are just some of the ways to get involved. Whether it is through a donation or through an action, you can support someone whose spirits may need a little extra lift this season. Check out more ways to give back from Feeding America.
Provide Extra Time Off During the Holidays
Reward your employees for their hard work and dedication this year by allowing them to take an extra day or two off. Thanksgiving is normally a holiday for everyone, so consider enabling your staff to take this additional time off at any point throughout the coming year as a floating holiday if its not possible to close shop entirely.
Don't underestimate the importance of flexible schedules to employees. Here are 6 Ways to Reduce Employee Turnover in Your ASC. Check out #3.
Make Treats & Have a Team Meal
Another way to show your appreciation to your colleagues and teammates is by bringing in holiday treats during the season. Everybody loves sweets during the holidays, and chances are your team would love a sweet surprise. You could even give each employee a turkey or a festive Thanksgiving dish to add to their feast. Also, have a potluck meal or cater a team Thanksgiving meal. This would be a fun way for your staff to celebrate the holidays together. An added perk to a team event can be giving away or raffling gift cards or baskets filled with goodies. Remember, it doesn't necessarily need to be expensive to be impactful.
🍸Recommended recipe (a surefire hit!): Pumpkin Martini
Send a Personal Note
You can express appreciation through email or a personal note to someone you work with or your employees. Just saying thank you for all you do can really mean a lot to someone who is very committed to their job. You can also show recognition to your staff via social media, expressing how hard they work around the office. Personalizing a message is a great way to show gratitude to your workplace.
It is important to show your staff and teammates how much they mean not only to the organization but to everyone. They deserve to be appreciated not only during the season of gratitude, but also every day! Happy Thanksgiving from the Simplify team! We are beyond grateful for all you do to make this world a better place.
Further Reading: