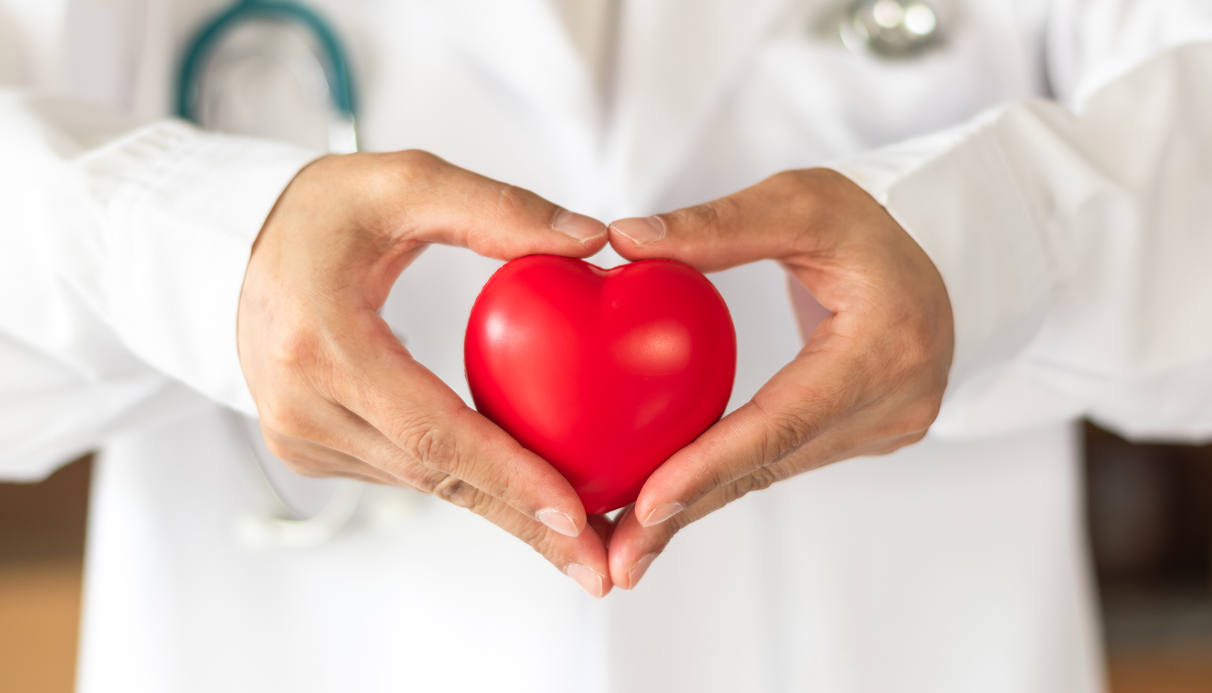 Lifestyle Content
---
February is American Heart Health Month, a time when everyone can focus on their cardiovascular health. American Heart Health Month's goal is to put an end to heart disease and strokes, which according to Everyday Health "is one of the most widespread and complicated health challenges in the United States and around the world." Did you know? Nearly 1 in 2 U.S adults have hypertension, but only 1 in 4 have it under control. It is important for us to spread awareness and education on these diseases so we can support and advise people on healthy-heart living in the ASC community.
A brief history of Heart Health Month
On June 10th, 1924 a small group of pioneering physicians and social workers met in Chicago to form the American Heart Association (AHA), an organization aimed at tackling what was at the time America's #1 killer. The early AHA enlisted help from other physicians and scientists to research better treatment and prevention. In December 1963, President Lyndon B. Johnson, who counted himself among millions in the country who'd suffered a heart attack, proclaimed February to be American Heart Month. Congress subsequently passed a resolution making it so and Heart Month officially became recognized in 1964. President Johnson urged "the people of the United States to give heed to the nationwide problem of the heart and blood-vessel diseases, and to support the programs required to bring about its solution." Johnson's action marked a pivotal point in the nation's approach to addressing cardiovascular disease. Also, that year the first Surgeon General's Report on smoking and health was released. This report demonstrated a link between smoking and negative health impacts, including lung cancer and heart disease. Although American Heart Health Month has grown tremendously with guidance from organizations across the United States participating in research, awareness, and leadership, heart disease is still a considerable health crisis and a leading cause of death for both men and women. According to the AHA, cardiovascular disease — disorders of the heart and blood vessels — accounted for more than 860,000 (about one in three) deaths in the United States in 2017.
❤️ Learn more about the history of the American Heart Association (AHA) here.
What you can do during Heart Health Month
There are many ways you can get involved in supporting the fight to end this disease, starting with National Wear Red Day, the first Friday of every February. Participating in National Wear Red Day brings attention to heart disease, the leading cause of death for Americans.

The CDC has wonderful resources and toolkits to implement evidence-based hypertension control strategies.
Help spread the word by:
Posting on social media wearing red
Using the #OurHearts and #WearReadDay
Printing your own National Wear Red Day
Sticker for your patients and staff
Creating posters to hang up around your ASC community.
There are also many other ways to get involved to help support American Heart Health Month and this year, each day of the week has been given a theme:
#SelfcareSunday Set yourself up for success by creating a self-care checklist for the week.
#MindfulMonday Know your heart stats, including blood pressure numbers.
#TastyTuesday Enjoy a delicious, heart-healthy recipe.
#WellnessWednesday Get your heart into your wellness routine.
#TreatYourselfThursday Treat yourself to some fun and relaxation.
#FollowFriday Share who inspires you to live a heart-healthy lifestyle.
#SelfieSaturday Post a selfie with your favorite way to take care of your heart.
Friends, families, communities, and organizations are urged to take on these activities each week during February, such as making heart-healthy meals or establishing support for one another, whether in person or virtual, to help inspire a healthier lifestyle.
Cardiovascular procedures in ASCs today
Becker's ASC Review states, "Cardiology procedures are one of the biggest opportunities for growth for ASCs — with cardiovascular procedures in outpatient settings estimated to grow from 10% to as much as 35% by the mid-2020s." Adding cardiology as a specialty has clear benefits for ASCs such as strong reimbursement rates and an ever-increasing list of covered procedures, which improve patient satisfaction and overall experience. According to Becker's, "in 2018, CMS added 17 cardiology codes to the ASC-CPL, then quickly added several cardiology diagnostic procedure codes the following year after the revision of the definition of 'surgery.'" Even more codes were added in 2020. More significantly, providing cardiology in an ASC allows physicians to connect with their patients in a novel way, ensuring that both new and old patients receive high-quality treatment at a lower patient responsibility and reduced risk of infection. "Compared to hospital outpatient, ASCs have shown a reduction in patient payments by 30% or more, ultimately making critical elective procedures more accessible to more patients," per Becker's. As the growth in cardiovascular surgeries over the next several years will likely continue to outpace the growth projected for the ASC industry overall, it is necessary to remain vigilant in helping patients understand how important their heart health is.
Happy Heart Health Month from Simplify!