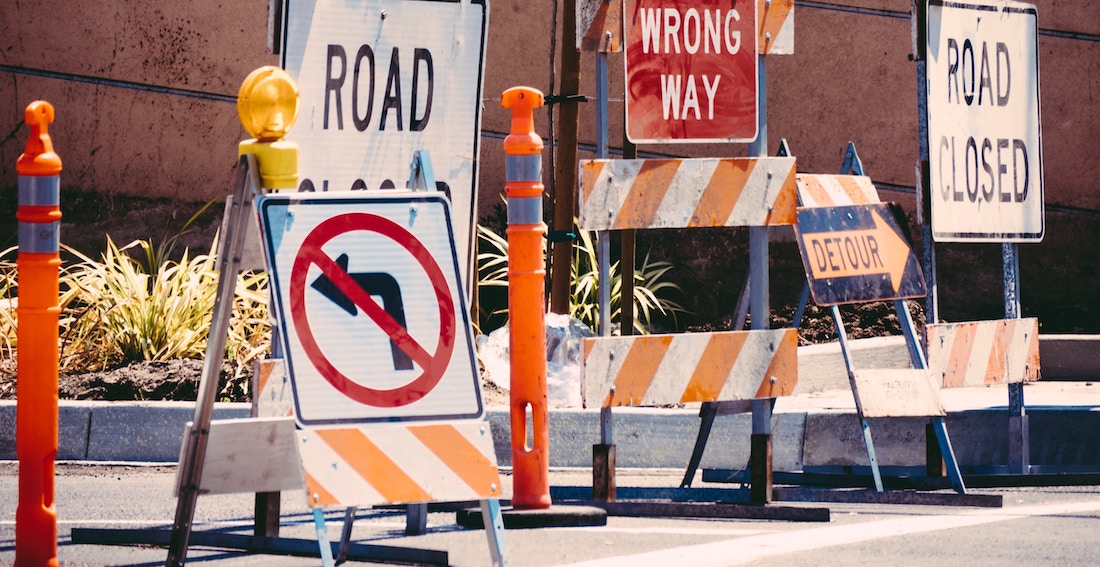 Educational / Industry
---
What keeps an ASC owner or executive up at night? From staffing recruitment to managing more high acuity cases and preparing for the impacts of the new CMS payment rules, ASC executives have a lot on their plate. Here are the biggest challenges to running a high-quality, profitable ASC, and how to address them:
2020 CMS Final Rule Heralds the "Joint Revolution"
The recent release of the 2020 Final Payment rule from the Centers for Medicare has ASC executives clarifying how they will adapt to the changes included in the rule. Key developments include more procedures, including total knee replacements, a 2.6% increase in reimbursements on procedures that meet certain quality requirements, and a new claims-based measure covering hospital visits within 7 days of a general surgery procedure in an ASC.
The rule solidifies the trend towards more high acuity procedures in an ASC setting — especially with joint replacements. "Innovations in the surgical approach to hip and knee replacements are part of the drivers behind the trend. Couple this with newer and improved anesthesia and pain management techniques as well as accelerated and customized physical therapy regimens and the result is a revolution in joint replacement surgery," says James Caillouette, MD, who heads Hoag Orthopedic Institute in Irvine, Calif. This "Joint Revolution," together withother non-joint related procedures approved by CMS for ASCs, will inevitably boost surgical volumes and revenues for most ASCs. While more revenue is always good news, the downstream effects point towards staffing and recruitment issues to challenge any ASC executive.
ASC Recruitment Challenges
Larger practice groups gobble up smaller practices. Many surgeons are often recruited straight out of residency, and a high percentage of older, experienced surgeons are approaching retirement. According to OR Manager's 2019 Salary/Career Survey, 21% of ASC leaders say they plan to retire between 2019 and 2023. With less talent walking through the door, and seasoned talent headed for the exits, independent centers have to get creative. Start by focusing on improving physician retention rates, advises Rena Courtay of the Hospital for Special Surgery in West Palm Beach, FL. She suggests focusing on facility-physician relationships: "Have non-clinical staff scrub in and observe surgeons in the OR." It's where, Courtay observes, she's had some of her best conversations with physicians. "The surgeons love to show off their skills. They're not exactly shy or they wouldn't be a surgeon." It's important to get creative with what will help center administrators get the interactions they need.
Alfonso Del Granado of Illinois-based Ashton Center for Day Surgery, focuses on building partnerships. His center is always on the lookout for solo or small groups of practitioners to partner with. Both Granado, and workforce development company Healthstream, recommend hiring marketing and recruiting teams to bolster recruitment efforts, but caution that the compensation expectations of such teams align with the long-term interests of the ASC.
Payer Contracts
Another challenge presented by the Joint Revolution is payer contracts. With procedures moving from an exclusively inpatient to an outpatient setting, providers need to educate payers about the value of the outpatient setting. ASCs must make their case to the payer that not only do they know what they're doing, they do it with higher patient satisfaction and lower complication rates. Data and analysis that can back up these claims will be essential in order to negotiate favorable reimbursement rates.
As one medical billing company stated: "Payers are anxious to see data on the success of total joint replacements…before negotiating a higher reimbursement rate, especially when they don't consider total joint replacement an outpatient surgery."
Whether it's comparative price and cost savings data, patient selection guidelines, or anesthesia quality reporting, centers must have a business management platform that tracks the right data at the right time for the right purpose.
Leapfrog Surveys Point to More OAS CAHPS Participation
Results from the industry's first Leapfrog surveys are in, and though the number of participating ASCs was low — 321 — it's likely that number will rise. More ASCs are looking at ways to demonstrate their quality of care is equivalent to, or even better than a similar procedure or surgery in an inpatient setting. Highlights and recommendations from the initial findings include:
Gaps in education, training and national certifications of clinicians: In addition to Hospital Outpatient Departments, more than a third of clinicians were not board-certified.

Improvements needed for patient safety: Very few ASCs had an antimicrobial stewardship program in place.
Communication gaps need to be closed: Both ASCs and HOPDs could do a better job of proactively contacting patients by phone within 24 hours after discharge.
Monitor patient experience ratings: Patients are largely positive about their ASC experience — more so than HOPDs — but not enough ASCs are participating in the standard patient experience survey, the Consumer Assessment of Healthcare Providers and Systems Outpatient and Ambulatory Surgery Survey (OAS CAHPS), and sharing those ratings with current and potential patients.
Reduced Case Volumes?
The retirement or scaling back of high volume physicians, and increased competition from surgery center management companiesand ASCs affiliated with health systems, could mean a decrease in case volumes for some centers. Net revenue may still be higher due to the reimbursements offered by higher acuity cases, such as total joint replacements and post-mastectomy reconstruction. Still, centers should be watching their case costing and other reporting metrics like a hawk.
Technology Transformation in Surgery Centers
No matter how you slice it, operating an ASC is getting more complicated. Payers and patients are looking for more quality metrics. Total joint replacements require ever more detailed case costing reports. It's hard to gain insight into surgery center operations without granular data about everything from supply costs to patient follow-up calls. For many, just wrestling with an Outlook calendar for appropriate scheduling is enough to make them pull out their hair.
Simplify ASC believes you shouldn't have to hack your way through quirky software to get your business processes running smoothly. We bring order to the unique brand of chaos that surgery centers face with a beautifully intuitive, complete and flexible management platform. Clinical operations and business management come together to fit your workflow and grow with you—whether you have a standalone center or multiple sites. Ready to streamline your surgery center operations?
---